UK Launches Black Inclusion Week
The first ever Black Inclusion Week will take place between 10 – 16 May 2021 to tackle inequalities and celebrate Black Inclusion.
The shocking death of George Floyd caught on video in the US sparked protests all over the UK and a national debate over Britain's history. In response to these horrific events, Black Leaders launched a national movement to help drive black inclusion and challenge inequalities within our communities and working environment.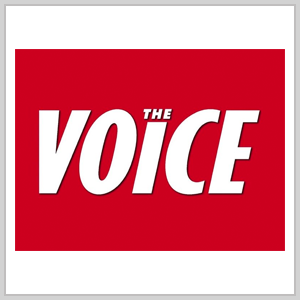 ---
Their latest venture, Black Inclusion Week, looks to create tangible change and set a course for a better, more inclusive future during a time when our society has never been more divisive.
The inaugural national Black Inclusion Week will take place across the UK on 10th May 2021 to celebrate Black people and be a reminder of the importance of embedding a fair and just society for all.
CEO & Founder Paul Sesay said; "Right now, Black inclusion in the UK is the subject of many discussions in society, organisations, and around family dining tables in a way that it never has been. People across all walks of life are awakening to the inequities that have existed and persisted around them for so long and are asking many questions. These questions are often accompanied by confusion, discomfort and fear".
Sesay continues, "In this awakening there is also solidarity, compassion, understanding, collaboration and hope. There have also been countless examples of collaboration and hope with many seeking to understand how they can make a difference and working as individuals and organisations to do this. While this garners hope for an equitable future, this solidarity must continue for years to come for us to achieve a truly just society".
The groundbreaking initiative will implement a host of toolkits to enable all to take part and continue on this journey.
Aggie Mutuma, Inclusion Expert & Black Leaders Steering Group Lead, said, "There is a desire to understand, learn and change in so many ways. We can facilitate this through Black Inclusion Week; thus encouraging learning, reflection and actions towards inclusion to be taken. To really unearth and address all the issues, we need prolonged focus and to deliver the changes that will make a difference".
Following the reaction to recent events, Black Leaders continue to address the inequalities and systemic barriers faced by black people across all aspects of society.
---
Black Inclusion Week aims to:
1. Make us stronger as one community
To support understanding, care and support for each other as we rebuild our strength.
2. Empower all and facilitate action
Increase education and raise awareness through tools and resources to enable individuals and organisations to make tangible progress towards Black inclusion
3. Be a celebration of Black people in the UK
Amplify the voices of Black people across the UK. Celebrate the achievements and impact that we have had and continue to have in Britain.
4. Create a commitment towards change
Encourage everyone to join us by pledging #OnePromise that will eradicate racism and foster Black inclusion
5. Connect us through collaboration
Partner and collaborate with individuals, organisations, communities and allies who are ready for and committed to change.
To find out more, please visit: www.blackleaders.co.uk
---
Source: www.voice-online.co.uk
---
Editors Notes:
About Black Leaders
Black Leaders exists to create an action focused national community of black leaders, black professionals, non-black company CEOS leaders, influencers ,and allies who connect and collaborate with each other, aimed at addressing the inequalities and the systemic barriers faced by black people across all aspects of society
---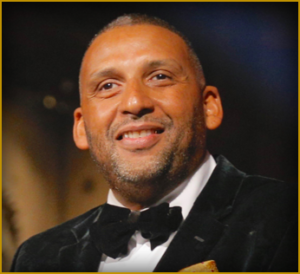 About Paul Sesay
Paul Sesay is the Founder and CEO of Black Leaders , Inclusive Companies Limited, the National Diversity Awards and the Inclusive Top 50 UK Employers List. With over seventeen years' worth of experience within the Diversity, Equality and Inclusion sector, Paul has worked with some of the largest organisations in the world on their diversity and inclusion profiles. He has also worked holistically with communities to help individuals and groups from various backgrounds to achieve and empower disadvantaged groups across the UK.
---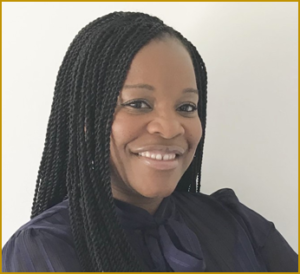 About Aggie Mutuma
Aggie is a strategic and commercial HR leader, executive coach and inclusion expert with 20+ years experience across global matrix, blue chip and international SME organisations. She has a keen passion for supporting organisations to thrive through practical, engaging and inclusive people practices. Demonstrable success in executive coaching, HR transformation, developing and leading business supporting people strategies across the entire employee life cycle. Trusted adviser, coach and confidant to C-Suite, with excellent relationship building skills across all levels.