Leading Black inclusion in the UK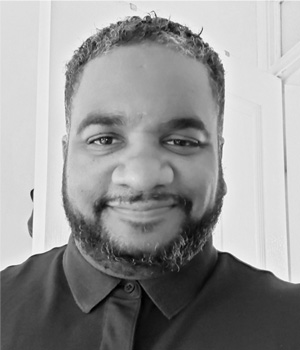 Marvin Smith is Leader of the Black Leaders Inclusive Education Team and member of the core strategic team that shapes the vision and execution of Black Leader events and media presence.
Marvin is a further education business development specialist he has forged lasting partnerships with Siemens, Sodexo, ABB, NHS and Cheshire West and Cheshire Council on behalf of the education establishments he has represented. This has resulted in apprenticeships and further training for the organisations and full usage of the Government apprenticeship levy.
Marvin has a reputable background in sales leading the direct sales campaign for SKY TV including the first pilot test sales campaign which resulted in a multi million pound contract. Marvin has used these skills to train business development teams in colleges across the North West to industry acclaim.
Marvin brings a dynamic and engaging energy to every project he leads or takes part in and ensures the team are well set up to perform at their best with a winning mentality.
Marvin is passionate about Black Leaders and the role they can play in shaping an inclusive and equal society to benefit all.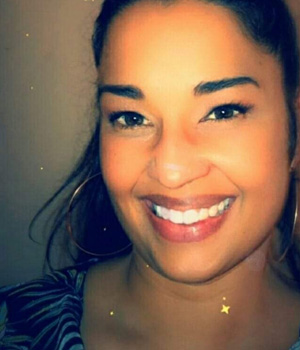 Ineke Houtenbos has a BSc in Social Work specialising in Social Pedagogy. She also is a CIPD associate.
Ineke has worked in the field of child protection for 21 years and has practiced in Holland, the US and Northern Ireland, where she is currently based.
She has worked for the NSPCC for 16 years as a Childline supervisor and now as a Senior Training and Development consultant. She is passionate about ED&I and is co- chair of the NSPCC Black workers support group and sits on the charity's ED&I Steering Group.
Ineke believes strongly that anti racism work, education and safeguarding are inextricably linked and is a sought after speaker on these topics.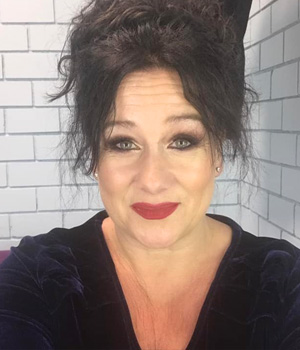 Sarah Ellis BAPGCE is CEO and Artistic Director of HyperFusion Theatre company, which is the mothership of TIC Box Productions & The Shhh Experience. She is a multi-award winning (Most Inspirational Businesswoman 2020, Community Champion 2019, shortlisted National Diversity Awards & European Diversity Awards and more) and passionate about empowering people and communities to make personal and social change, tackling hate and prejudice through theatre.
She transforms non theatre spaces into live theatres, showcasing real stories through a unique fusion of theatre performance and interaction, stimulating lively discussion with thought provoking questions, whilst inviting the audience to walk in the shoes of the characters to recognise the differences between each other and the issues that can surround that.
Sarah has worked with over 60,000 young people & adults in education, business and in the community and has worked relentlessly tackling prejudice and discrimination whilst celebrating diversity as something to cherish, encourage and celebrate.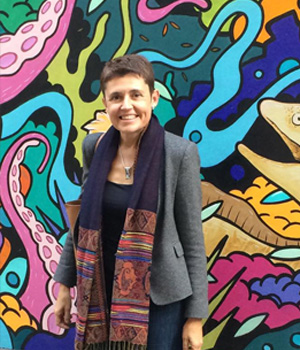 Rosa is a relentless optimist who still believes we can change the world. She has worked in education for 11 years in Oxford, both as a teacher and as a manager. She embedded diversity and inclusion in all her lessons and supported teachers to do so with training and resources. Aware that not all children have a positive experience at school and that biases keep impacting working environments, she launched her social enterprise, EGALVIA, to tackle biases that can lead to racism, gender inequality and other forms of discrimination. Rosa provides anti-bias workshops, within a framework for long-term transformation, along with ongoing support for charities, purpose-led businesses and companies committed to develop diverse working environments where everyone can thrive. Her training offers a safe space and cultural understanding to diverse audiences. Rosa has lived in three countries, Spain, the US, and the United Kingdom and worked in marketing, administration and the third sector with people from different backgrounds.
Rosa is a Sociologist, qualified teacher (QTLS) and holds a MSc in Development Management. She also volunteers at OSARCC, raising awareness on sexual violence among young people. Her perfect day can include spending time with family and friends, practising yoga, dancing salsa and doing some learning.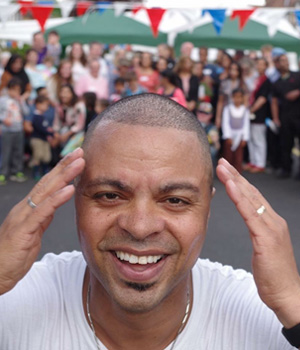 Rob was born in Paddington, London and grew up in the London Borough of Brent. He joined the Ministry of Justice [[MoJ] then Lord Chancellors Department in Oct 1983 – starting at Willesden County Court in North London. Rob progressed to Deputy Court Manager before joining the MoJ's South Eastern I.T. Team. In 1998 Rob landed his dream job with MoJ's Corporate HR as a Development Trainer. Rob studied at the Civil Service College for two years, gaining a Certificate in Training Practice [CTP] and is now a member of CIPD.
Rob was a founding member of the MoJ's BAME Staff network in 2001, namely P.R.O.U.D. Later in that same year, Rob became the first elected Chair of the Civil Service Race Equality Network [CSREN] – known today as CSRF – the Civil Service Race Forum.
Rob progressed his civil service career at the MoJ in HR and as a founding member of the MoJ's Employee Engagement Team he led the design, recruitment and launch of the pioneering Engagement Champions Network in 2008. Rob was responsible for the development of Employee Engagement Champions [EECs] across the MoJ which he grew to over x1000 people across the entire MoJ's; Courts, Tribunals and Legal Aid Agency, before working with other Govn't departments to introduce their EEC's, notably; HMRC, DWP and MoD.
In the summer of 2015 Rob led the MoJ's Diversity & Inclusion Team where he led the delivery of key priorities, including the Department's response to the Civil Service Talent Action Plan [T.A.P.] and renegotiating contracts with all Diversity Staff Networks.
In April 2016 Rob was included in the 'New View 50' which recognises influential Black Asian Minority Ethnic (BAME) professionals in the public sector https://issuu.com/elevationetworks/docs/nv_final_list
In May 2016 Rob was chosen to lead the MoJ's Race Project – an inward facing programme of work aimed at supporting the MoJ's published Diversity & Inclusion objectives and turning the dial on race equality.
In September 2016 Rob was elected Chair of the Civil Service Race Forum an umbrella network of BAME Staff Networks across the civil service, comprising 30+ Government departments and connecting 6,000+ BAME civil servants across all levels. Rob ended his tenure as Chair of CSRF in 2018 and continues to support the CSRF as an advisor. Rob chaired the MoJ's Diverse Leaders Taskforce in support of the Civil Service Diversity and Inclusion Strategy until March 2019 and after 35yrs with the MoJ departed in April 2019 to support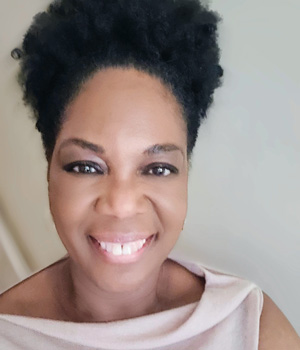 Maureen is an organisational, culture and people change expert having led significant transformation programmes for many Public Sector, leading UK and Global organisations. She helps to shape and execute the right strategies, develop effective strategic business cases as well as facilitating the development and continuous improvement of people capability.
Currently Head of People Change at DWP Digital supporting major people transformation, enabling DWP to deliver critical systems and services through its people. She is also a Non-Executive Director at a Multi Academy Trust in Manchester where she is Chair of the Race, Diversity and Inclusion Committee. The Committee has a wide remit including oversight and influence over all of the Academy's schools regarding RDI.
An engaging leader with a degree in Psychology and a Post Graduate qualification in Business Law, Maureen joined Black Leaders UK passionate about making a real difference in educational opportunities and outcomes for all children.