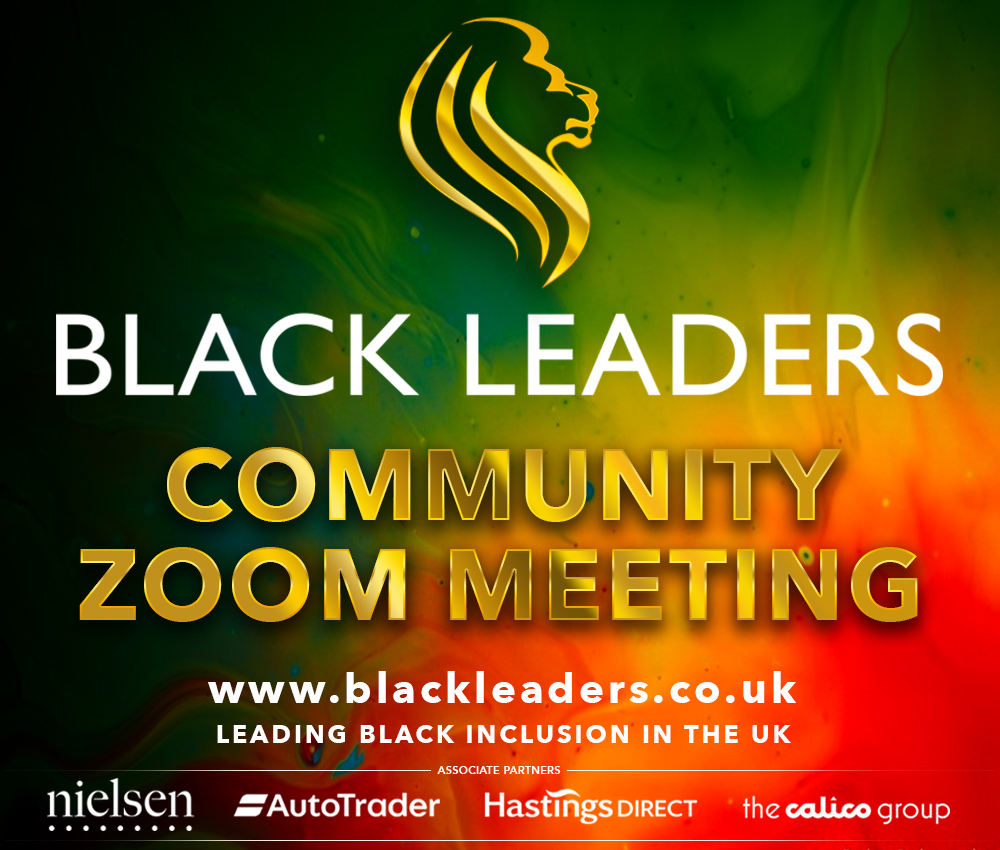 Black Leaders Members,
We hope you had a fantastic weekend! Don't forget to join us later this evening for our latest Black Leaders Community Zoom Meeting – Monday 12th October 2020 at 17.00pm.
We want to keep our extended community updated on the progress we have made, ahead of Black Leaders official launch on 22nd October (further info on this below). This is a great platform to connect with your fellow black leaders who are leading and developing key actions, and a fantastic opportunity to hear all about the work that is being led by them.
Please dial in on the details below …. we look forward to catching up with you then.
---
https://us02web.zoom.us/meeting/register/tZAkceyrqDosHNGPPQBtAgsliaEch4NhTh5P
---
Meeting ID: 849 6536 1665
Passcode: 708453
Best Wishes,
Black Leaders Core Team
---
BLACK LEADERS PRESENTS: BLACK INCLUSION: THE PAST. PRESENT & FUTURE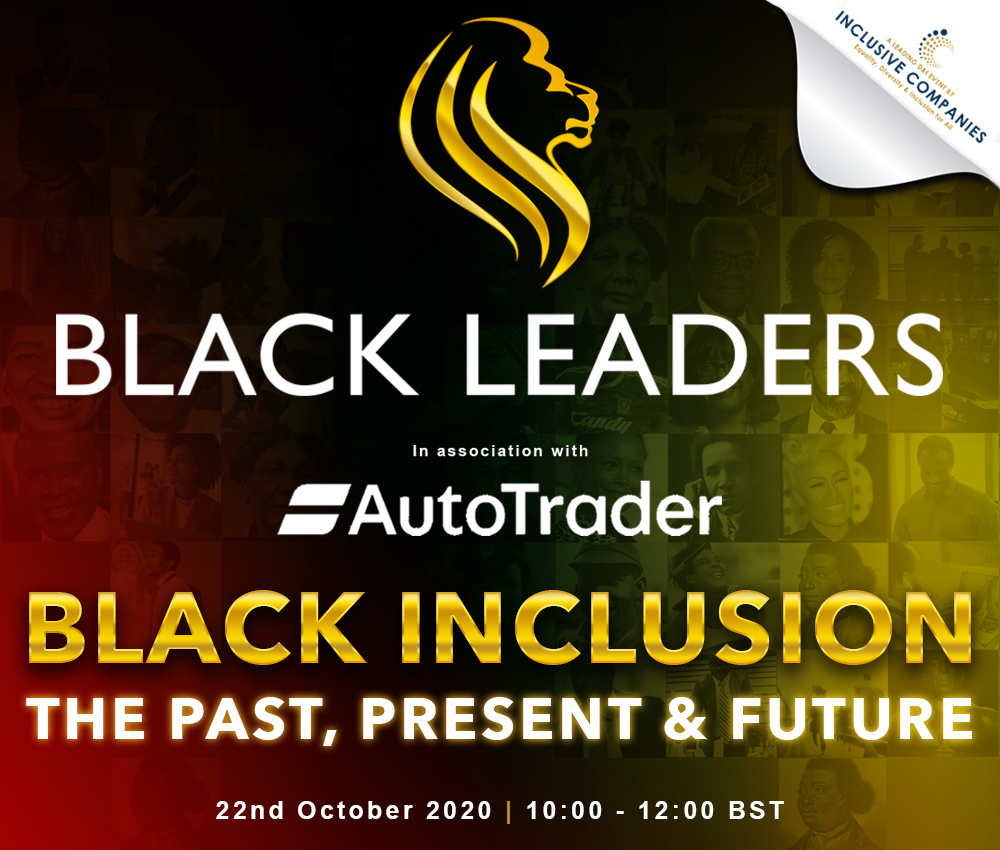 Honouring Black History Month and the Official Launch of Black Leaders, this dynamic and insightful event will feature a host of influential speakers and a powerful panel session. Not only will we explore an interesting array of topics, but we will delve into various aspects of Black History through time, celebrating Black Inclusion throughout the past, present & future.
If you have not yet secured your virtual seat, be sure not to miss out by registering today!
Date: Thursday 22nd October 2020
Time: 10.00 – 12.00 BST
Registration: https://blackleaders.co.uk/blackinclusion/